Need A Plumbing Contractor for your home?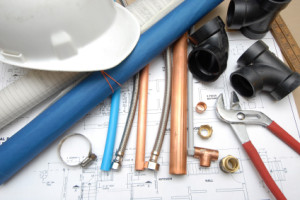 Have you come home from a long day at work and realized that you have a leak? How many times have you searched the internet for a plumbing contractor in your area and have called 5 different companies while getting the run around? All plumbing contractors are different. So how do you pick the right man or women for the job? In order to get started you need a proper portal and a good sense of what kind of plumber you are looking for.
Most plumbing companies focus on one kind of service, they devote the bulk of their attention to corporate or individual clients. Being a homeowner you may find comfort in working with someone who is an experienced plumber in all structures of plumbing. A good plumbing company will get the job done without necessarily drawing on prior projects.
The first step in finding a plumbing contractor is to know exactly what you want out of a project. Some plumbing contractors will overcharge for a simple faucet install, make sure you do your research and find which local plumber has the respect of your community over many years.
Look at plumbing contractor reviews on social media sites like Angie's List . If your local plumber is not rated on any sites on the Internet, then it is time to delete their number and call your top rated plumbing contractor in your area.
Top plumbing companies will be happy to show you their license and insurance along with give you references to past jobs. They will not be afraid to give you a FREE ESTIMATE and they will arrive on a time while finishing the job the same day without questions asked.
If you are in the Davie , Fort Lauderdale, Weston, Sunrise, Pembroke Pines, Hollywood, Miramar, Plantation, Coral Springs, Southwest ranches , Margate, Coconut Creek area….
Call Sunshine Plumbing of South Florida Inc at 954-476-1695 
Your local trusted plumber!