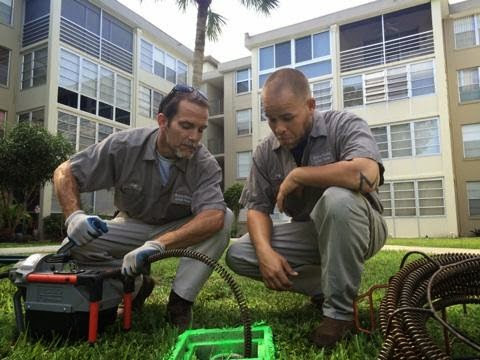 We specialize in working closely with property managers and associations. We offer convenient billing to all associations. We are available 24 hours a day to make sure all your plumbing needs in every property are in good working condition. Our experienced technicians take the time to make sure the property managers and associations understand all their plumbing problems and options on how they can be resolved.Sunshine Plumbing believes that personalized advice and our loyalty to our customers sets us apart from the competition. We believe that "people expect good service but few are willing to give it" Sunshine Plumbing is willing to go that extra step to make our customers happy.
"For the last 3 years I have been using Sunshine Plumbing for all of my plumbing needs. I can only say that their work is exceptional. Starting from the level of urgency they place on my property to the friendly yet affordable service the always provide. I am a very satisfied customer! "
"Sunshine Plumbing has been taken care of our properties for over 6 years, we are extremely satisfied with the excellent work that they perform. When we call them there are always willing to take care of the problem as soon as possible."
CONTACT US
Simply fill out the form below and we will get back to you as soon as possible.
Serving All Broward County